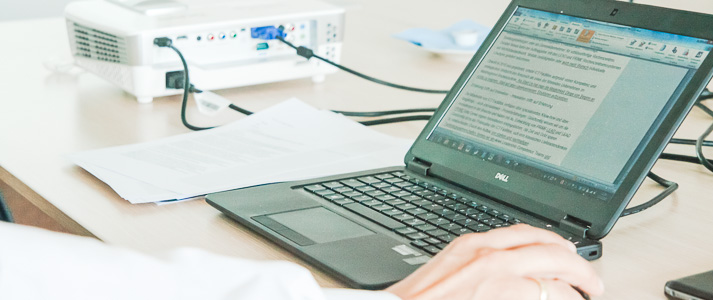 With the foundation of ICT Facilities a team has been formed having many years of national and international experience in planning and realization of data centers. The members of the team know exactly the developments on the IT sector and can therefore perfectly meet the client`s requirements.
The company is managed by two market-wide recognized experts: Stephan Lang und Holger Zultner.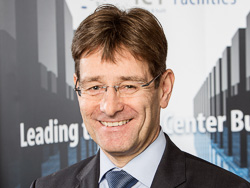 Stephan Lang
Managing Director
XING | LinkedIn
Stephan Lang stands for the business model to exclusively concentrate on the data center segment and is responsible for the finesses of the ICT Facilities GmbH. This is linked to the fact that he could win proven experienced and recognized experts on those various special fields to follow the company's orientation.
Before the foundation of the ICT Facilities GmbH Stephan Lang has managed the business sector data center including responsibility for personnel and profits with the former company M+W Germany GmbH with an annual budget of 60 million Euro.
He started his business career in 1989 with Weiss Klimatechnik GmbH. Up to the year 2013 he developed to be the head of the segment ITK with responsibility for personnel, turnover and sales.
First Stephan Lang completed his apprenticeship to become an electrical equipment mechanic. Then he successfully studied energy and heat engineering at the University of Applied Sciences in Gießen-Friedberg. In addition to his technical academic apprenticeship Stephan Lang graduated to an industrial engineer, alongside his work.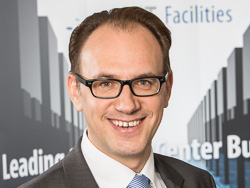 Holger Zultner
Member of Management
XING | LinkedIn
Holger Zultner, being a member of the management, is leading in tight cooperation with Stephan Lang the ICT Facilities GmbH. Herefore, Holger Zultner is bringing with him extensive experiences and power of innovation. Since 2008 he was significantly active in various companies for the development and realization of data center standards as well as standardized processes according to the Lean Management philosophy.
Prior to joining ICT Facilities GmbH Holger Zultner was responsible for the supra-regional business unit data center at the Imtech Deutschland GmbH for about one year. Before that, Holger Zultner worked from 2001 to 2014 for the IBM Deutschland GmbH. His tasks ranged from sales as IT service manager and service leader up to management tasks. In 2008 he became manager of the project department IBM Site and Facilities Services, offering holistic data center solutions. Since 2012 he became director of the IBM Site and Facilities Services department. In this function he was responsible for the strategic orientation of the IBM in Germany, Austria and Switzerland as well as for the overall consulting, sales, planning, project execution and –realization of data center solutions.
Holger Zultner studied at the prestigious Eberhard-Karls-University of Tübingen and as well at the University of Durham. In 2001 he successfully finished his studies with his state examination.